Changes in Workplace Design Now and Post-COVID: A webinar to guide your next steps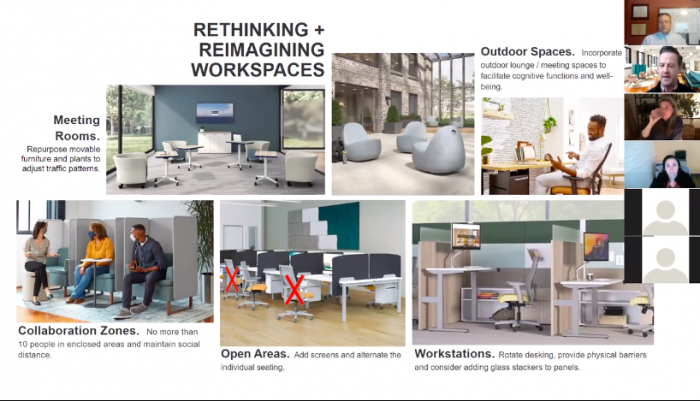 The Only Constant Is Change: Design Challenges for Returning to Work
The COVID era has dramatically shifted how we think about the design of the workplace. What have we learned? How do we adapt? How does this influence workplace design now and for the future? We cover it all in this informational 30-minute webinar featuring Riz Walker, Office Environment Designer & Strategist, and Adam Simmons of The HON Company. The team explores the challenges and solutions for workplace planning, design, and the return to work in a post-COVID world.



Written by Miller's Business Interiors
Headquartered in Virginia, and also supporting the larger Washington DC area, Miller's Business Interiors provides the design, space planning, project management and furniture you need to create a stylish, productive and comfortable environment. From humble beginnings in 1971 to nationwide coverage offered today, we support you with a dedicated and experienced team, flexible solutions and personalized attention that ensures you'll feel like our only customer.