The Future of Office Design | Trend 3: Floor-to-Ceiling Space Division Solutions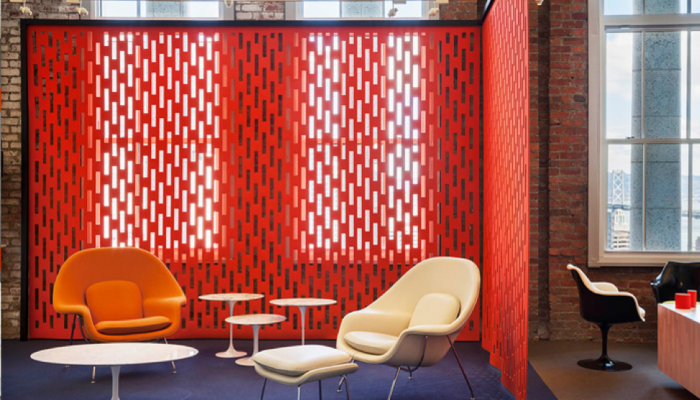 Trend 3: Floor-to-Ceiling Space Division Solutions
This series of Q&A blog posts explores emerging office design trends with Miller's Interior Designer Carolann Blanc. In this post, Carolann breaks down the concept of Floor-to-Ceiling Space Division Solutions.
Q: Floor-to-Ceiling Space Division Solutions (FTC solutions) sounds complex. What exactly are FTC Solutions?
A: Basically, FTC solutions are just modular walls. They're typically used in an office environment to create conference rooms or office walls. They're very aesthetically pleasing and come in several types of finishes. A client who chooses modular walls over sheet rock, for example, has lots of options in terms of architecture and design.
Q: What problem does FTC solutions solve? Does it come with any challenges?
A: The finishes and materials used in FTC solutions are so varied, depending on your needs and design tastes. And they're very easily reconfigured, unlike stationary walls. Should your needs change or you're moving out of an office space into a larger workspace, modular walls can be taken down by professionals and reassembled in the new space. It's quite versatile.
One of the challenges is the upfront cost. It tends to be more expense than dry wall initially (including the installation), but over time it can save you money because you can literally reconfigure it as your needs change.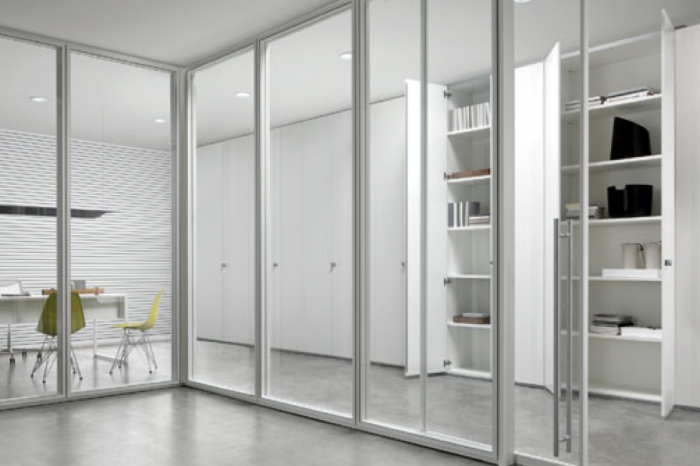 Q: Which manufacturers are innovating in this space?
A: Trendway is known for innovative movable walls. Transwall has has a comprehensive panel system of moveable, glass wall systems. And AIS Matrix has an extensive line of quality, modular walls.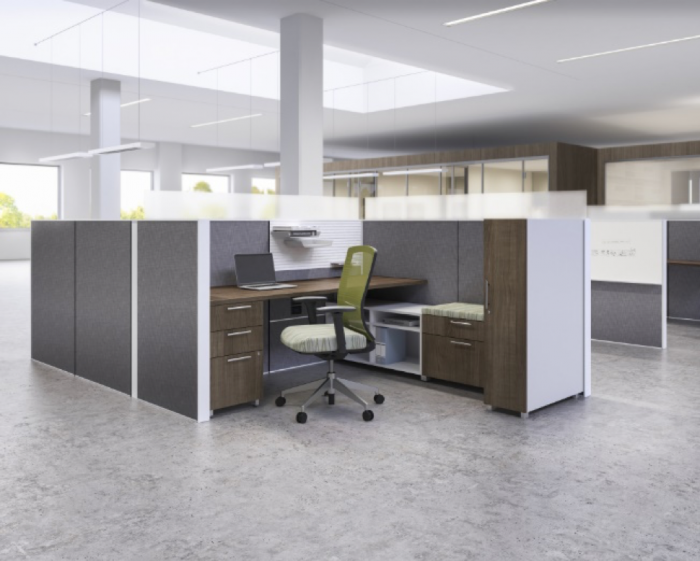 Q: If a client was considering an FTC solution, what's the best advice you would offer them?
A: When I have a client looking at FTC options, I encourage them to work with a dealer who can recommend a reputable manufacturer. Getting a quote ahead of time is key so it can be included as part of your construction budget. I also recommend that the manufacturer does a site visit to the client so they can see the actual space and help the client implement the best solution.
If you have questions for the Miller's Team, contact us about your interior design and office space planning needs.

Written by Miller's Business Interiors
Headquartered in Virginia, and also supporting the larger Washington DC area, Miller's Business Interiors provides the design, space planning, project management and furniture you need to create a stylish, productive and comfortable environment. From humble beginnings in 1971 to nationwide coverage offered today, we support you with a dedicated and experienced team, flexible solutions and personalized attention that ensures you'll feel like our only customer.