3 Ways Ergonomic Office Chairs Benefit Your Office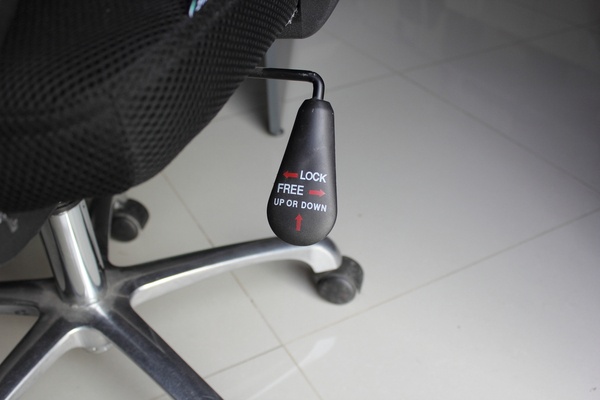 A study by Health and Work Outcomes, a health research company, found people who received office ergonomics training and a chair with ergonomic functions increased productivity by 17.8 percent. Having ergonomic office chairs benefit staff, productivity and office culture. Here are a few reminders to help keep ergonomic benefits top of mind in your office.
1. Staff Benefit from Adjusting Ergonomic Chairs
Do you work at a desk for 6 or more hours during the day? Improving your chair adjustments at a workstation can help decrease distractions from discomfort. Here are tips from Albert Einstein College of Medicine to adjust your chair:
Adjust your chair height so your thighs are horizontal with the floor
Change your chair height so you type with your elbows at a 90-degree angle
Alter your chair height so your feet are flat when touching the floor
If your feet are not able to touch the floor use a foot rest. Consider sending an email reminder on a frequent basis with tips to adjust ergonomic office chairs.
2. Ergonomic Office Chairs Help Productivity
According to the Bureau of Labor Statistics there were over 300,000 cases involving strains in 2016. Take the extra step to remind your colleagues about how ergonomic functions of a chair may prevent unwanted strains. Here a few reminders about ergonomics that help staff feel comfortable:
Lumbar support helps your lower back

Arm rest adjustability helps position your arms comfortably
Back and seat height adjustments contribute to overall comfort
Seat depth adjustments help place your feet comfortably
The office will enjoy less unwanted strains and discomfort and will focus on tasks better. Consider including reminders in your employee newsletter about ergonomic office chair benefits.
3. Posture Benefits Office Culture
Poor posture impacts your office culture and staff negatively. A 2014 study published in Health Psychology found people who sit up straight have higher self-esteem, alertness and a better mood. Whether you work at a desk where you sit or stand, posture impacts you. While we work around the clock or in an uncomfortable chair it may be difficult to keep proper posture the entire shift. An ergonomic office chair will help overall comfort and contribute to keeping good posture. Here are a few tips from the American Posture Institute on how to implement a posture sequence:
Stand up or sit up straight

Pull your shoulders back
Align your ears over your shoulders
Evenly distribute your weight over both feet
Keep your feet forward
Try these adjustments at your desk and you'll feel the difference immediately. To get staff involved consider creating a trivia game with these posture tips at your next staff summer lunch or picnic. Prepare a few fun questions based on information that answers can easily be found if searched for.
An important component to comfort at any desk is an ergonomic office chair. Do you know when to replace an office chair? Or are you wondering how to choose an ergonomic office chair? Even a good quality chair will have wear and tear. As well as many chairs have various ergonomic functions. Learn what to look for when replacing office chairs and download the SitOnIt Seating White Paper "When to Replace an Office Chair".

Written by Miller's Business Interiors
Headquartered in Virginia, and also supporting the larger Washington DC area, Miller's Business Interiors provides the design, space planning, project management and furniture you need to create a stylish, productive and comfortable environment. From humble beginnings in 1971 to nationwide coverage offered today, we support you with a dedicated and experienced team, flexible solutions and personalized attention that ensures you'll feel like our only customer.