3 Ways Office Design is Changing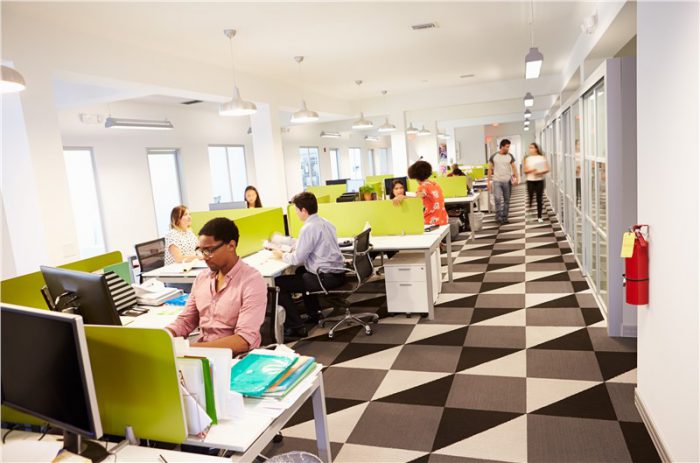 It's no secret that the American workplace is changing. As millennials move into the corporate world, their energy and lifestyle have revolutionized many industries. Offices across the nation are changing their atmosphere to attract more potential applicants and to encourage creativity.
As a Washington D.C. office supply company, we have seen many of our clients more in this direction. Here are a few trends for you to implement in your office:
Clean Up the Desks- Many people don't work well with cluttered workspace. This includes wires. Many companies are cleaning up the cords so they don't get tangled up and waste desk space. By hiding wires, you give the illusion of a cleaner, more organize workspace that helps promote creativity and productivity.
Create Common Areas- More and more offices are adding a lounge space to their office. This creates a great, casual area for people to converse, brainstorm, and relax during the workday. Another major trend is a community workspace. People are tearing down the cubicles and creating more open workspaces. This encourage more collaboration and open communication with one another.
Brighten Up Your Space- No one wants to walk into a bland, grey room on a Monday morning. Offices are adding colors in paint, furniture, and even office organizing supplies. Not only are colors bringing some sunshine into the office, companies are also including plants. It has been proven that having flora and fauna in the office helps to increase productivity and energy in the workspace.
If you are looking to modernize your office, use these tips to help. For all of your office supply needs, contact the professionals at Miller's Supplies at Work. Our dedicated sales team will assist you with all of your office supply needs. Call or contact us to get your catalog today!

Written by Miller's Business Interiors
Headquartered in Virginia, and also supporting the larger Washington DC area, Miller's Business Interiors provides the design, space planning, project management and furniture you need to create a stylish, productive and comfortable environment. From humble beginnings in 1971 to nationwide coverage offered today, we support you with a dedicated and experienced team, flexible solutions and personalized attention that ensures you'll feel like our only customer.