Maximize Productivity with Ergonomic Office Furniture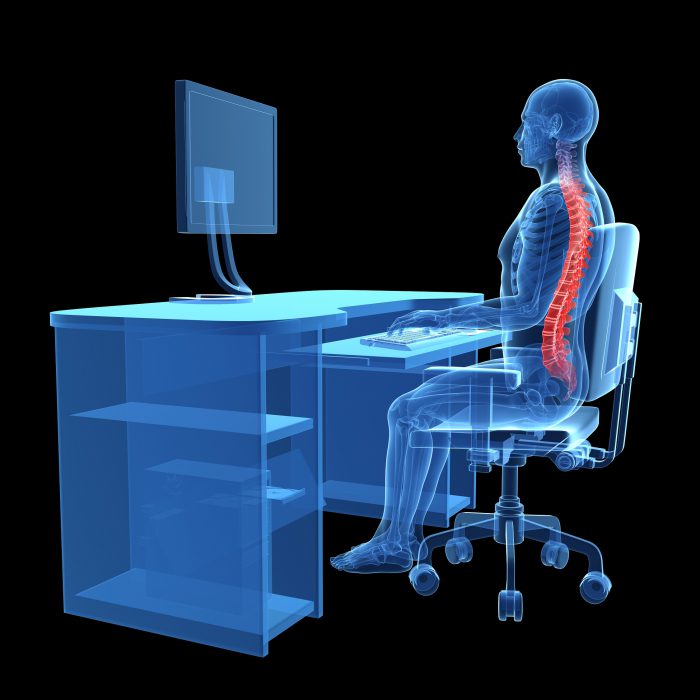 While the idea of increasing your business' productivity sounds like a proposal put together by some outside human resources consulting group, or a complicated plan to overhaul your day to day operations to include siestas and yoga—it doesn't have to be. With a one-time investment in quality ergonomic office furniture you can improve the comfort, focus, and health of your employees.
The importance of ergonomic furniture has been stressed time and time again by concerned physicians, employees, and physical therapists. When we spend so much of our day sitting in an office chair, shouldn't your chair be made to fit your body? The one-size-fits-all standard of the past no longer works and the benefits of ergonomic chairs and desks are staggering from both health and business perspectives.
Well-fitting chairs and desks should be tailored to the height and dimensions of you and your employees' individual body types. With ergonomic office furniture, the benefits include reduced back pain, improved posture, reduced fatigue and discomfort, increased blood flow, increased productivity, and much more. All this adds to the overall increased happiness of your employees… just from purchasing the right kind of furniture!
Ergonomic chairs and desks will include adjustable arms, adjustable height, lumbar support, seat glide, a well cushioned back rest, swivel, and more to conform to an individual's body. Prevent slouching, foster good health, and keep your employees comfortable by purchasing ergonomic furniture to help your business. It's a simple win-win situation for everyone!
Maximize your investment in your business and your employees today! Learn more about the wide variety of ergonomic office furniture brands offered at Miller's Supplies at Work. Call us today to speak to a specialist or fill out our online form for a free quote on your ergonomic office furniture!

Written by Miller's Business Interiors
Headquartered in Virginia, and also supporting the larger Washington DC area, Miller's Business Interiors provides the design, space planning, project management and furniture you need to create a stylish, productive and comfortable environment. From humble beginnings in 1971 to nationwide coverage offered today, we support you with a dedicated and experienced team, flexible solutions and personalized attention that ensures you'll feel like our only customer.